rally

On Wednesday Jo and I went to the Kerry/Edwards rally here in Madison. It was our first campaign rally (we've been to our share of protests against various things... but no rallies), and it was quite the experience. I love Kerry in person so much better than the clips they keep showing on the news, and standing up front with all different kinds of union folk was great. Here's some pictures...

This picture does not adequately show the thousands of people at the rally. It was huge, and if there were a fire or some other kind of emergency, those of us up front would have a really hard time getting out!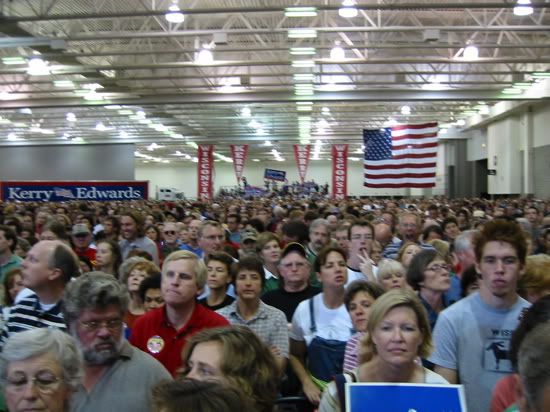 Let me tell you about the excruciating diversity in this photo. Someone from the campaign came out on stage before Kerry and selected people from the crowd to be on the risers on the stage behind Kerry. Wow. I have never seen such a perfectly diverse group of people. Every single age, race and ethnic background (and lots of union people) and combinations there of was on display. And since I watched this process of selected diversity, I've noticed that behind Bush at his rallies are mostly white, middle-aged Americans. Maybe he has just gave up on diversity.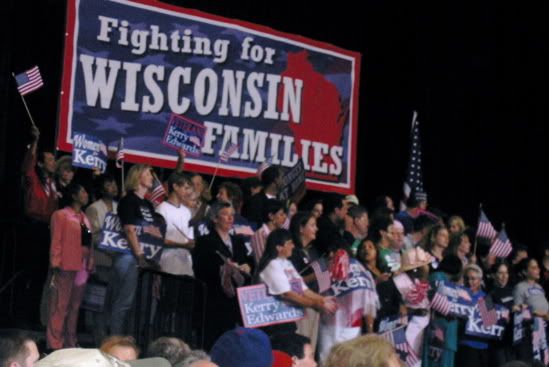 This was basically our view of everything for the first 10 minutes that Kerry was out on stage (at least, I think he was on stage). Lots of screaming and a wall of signage.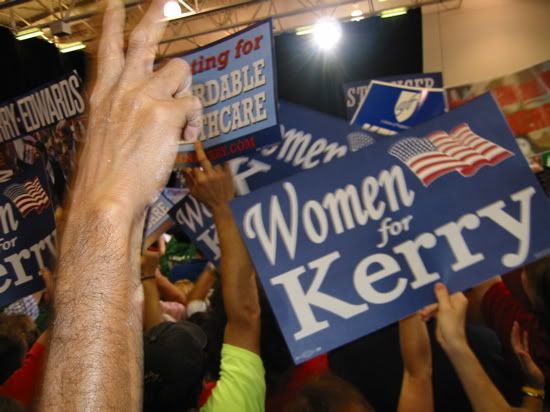 And here is a shot of (hopefully) the next president...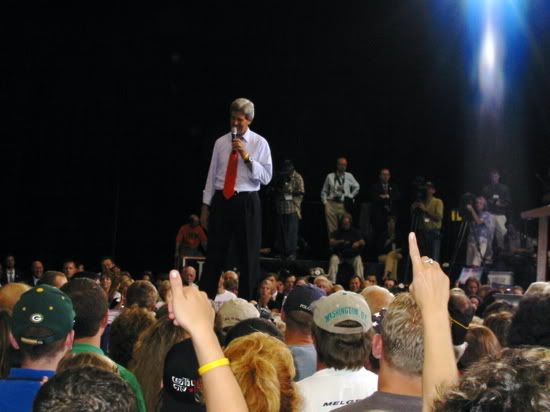 posted by knit wit | 9/18/2004 10:55:00 AM