grad school, politics, knitting and other meanderings. And not enough time for any of it.
: : email knit wit : : knitmemoretime@gmail.com
---
Wednesday, December 22, 2004
ginger snaps

Here's a picture of cute downtown Bath taken from inside my mother's car. As you can see by the dirty window, all the cars are dirty here from the snow and the cold. That's why the picture is kind of blurry...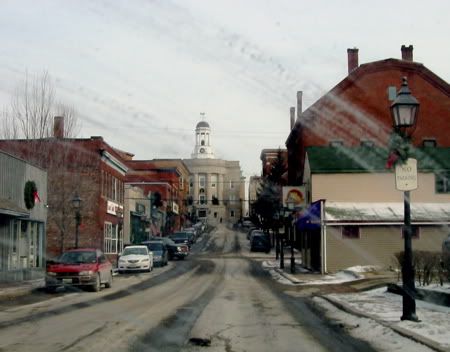 And for the knitters out there- this huge building is home of Halcyon Yarn! The store is the size of a warehouse. I'm heading there tomorrow for some pre-Christmas browsing... Notice the sign for "University College". I've never heard of it but the name is pretty redundant.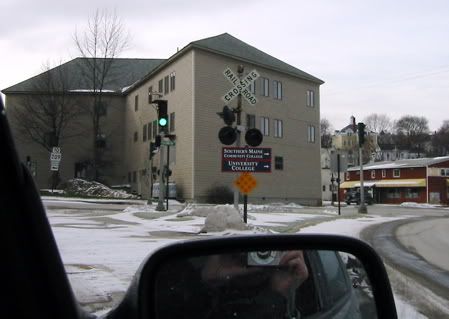 Today Maryann and I baked ginger snaps. We made quite a mess- including getting dad's spatula stuck in the molasses jar. The head of the spatuala fell off the handle so we had to use pliers to get it out. The cookies turned out pretty good- kind of hard though so we'll have to dip them in tea. Here's Maryann preparing to put the cookies on the cookie sheet. In the background is the christmas tree that we are decorating tonight.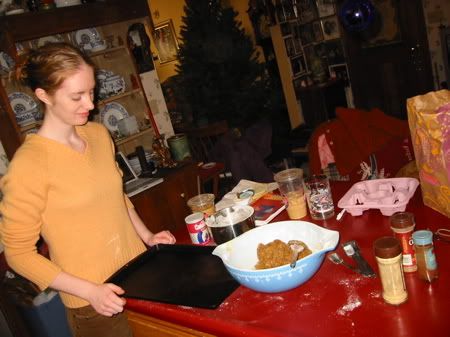 On the left is a bunch of pictures of my parents looking all young, cute and smiley, and me as a very little baby. On the right is a picture of my great-grandmother Amelia.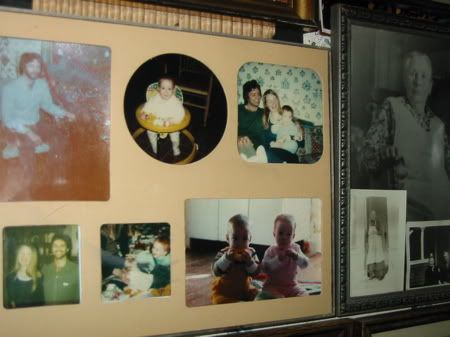 posted by knit wit | 12/22/2004 04:14:00 PM