grad school, politics, knitting and other meanderings. And not enough time for any of it.
: : email knit wit : : knitmemoretime@gmail.com
---
Saturday, April 16, 2005
Have canoe, will paddle.

Yesterday Jo and I made a large and exciting purchase, courtesy of our tax refund from Uncle Sam! We got everything we needed to begin exploring the Madison waterways- paddles, life jackets and a dry bag (for the camera). We are going to have to re-organize our hall closet to make room for the canoe accessories. In the meantime, our living room with paddles and life jackets propped up in the corner has a kind of a summer-cabin-in-Maine-look. (In that case, maybe we'll leave the wooden paddles out.) Its a canoe, just home from the sporting goods store! We named her Polly Jean. She is 15 feet long and weighs 86 pounds! (thank goodness we have a long station wagon!)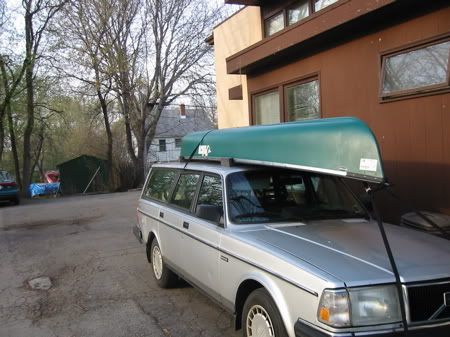 Here's another shot of the canoe, and to the left is the creek.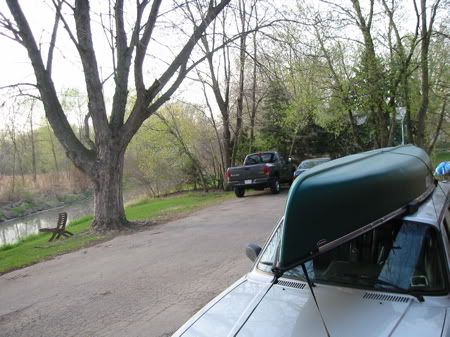 And a shot of the creek itself, taken last summer. This creek has just been begging for us to get a canoe for the last 3 years. I don't know why we waited so long!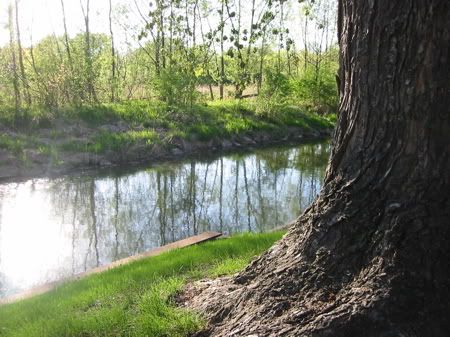 Today we are going to paddle around a little just sticking to the creek. Jo has never canoed (I used to canoe a lot growing up) so I am going to teach her the basics. Maybe the end of the summer, my arms won't be so scrawny! UPDATE:

I released that I forgot we needed a 3rd paddle. We'll have to pick up one of those before we venture very far, lest we get stuck in the middle of lake Monona with only one paddle to get us home. The other great thing about a 3rd paddle, is that we have a 3rd seat. The seat doubles as a cooler (for beer and sandwiches of course) but will also be great for taking someone else canoeing with us. Want to come? Just let us know when!



posted by knit wit | 4/16/2005 09:07:00 AM