Friday, April 08, 2005
tinfoil hat

After my last post on going to walmart today, I decided the boring post could be spruced up by a picture of a tinfoil hat. So, I plugged "tinfoil hat" into google images. Here is the most relevant picture I found. This one has it all- the gift certificate, walmart, a SUV and even a black helicopter above. No visible tinfoil hat though, so I wonder how it came up in my search results.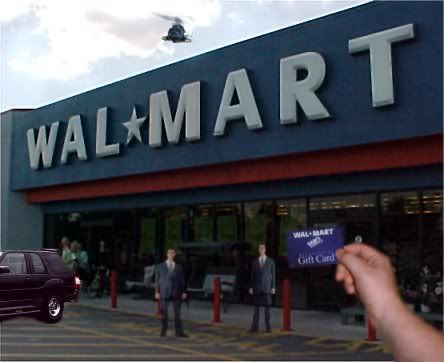 This picture is so interesting and frightening that I had to post it. I don't know if it is a joke or not. I guess it must not be- perhaps the tinfoil hats here are meant to keep out the liberal media??


posted by knit wit | 4/08/2005 05:53:00 PM