grad school, politics, knitting and other meanderings. And not enough time for any of it.
: : email knit wit : : knitmemoretime@gmail.com
---
Sunday, April 24, 2005
a windy canoe trip

Yesterday we went out with the canoe again. We didn't go very far as it was very windy. We were literally being blown all over the place. Obviously, canoeing with the wind was easier than against, so we did that for a little while and on the way back (fighting the wind the whole way) we got some serious exercise. We met some other canoers who live quite close to us- very nice people. It's windy again today, but I think we'll go out again. Here's some pictures of the creek, taken pretty close to where we live. Clearly, I love taking pictures of trees and there are some beautiful old trees all over the place here. A tree near where we live.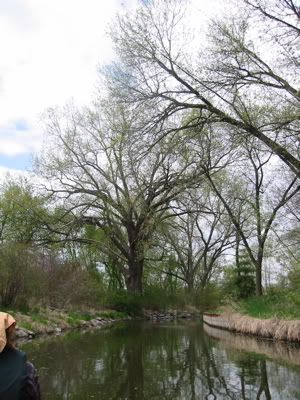 Here's the part of the creek where it branches off- the the right the creek goes to Olbrich Gardens and Lake Monona and to the left it goes up through some farmland.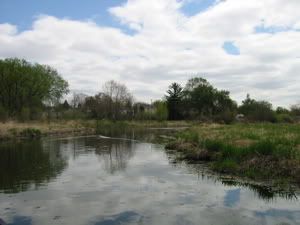 The same tree as before but from the other side.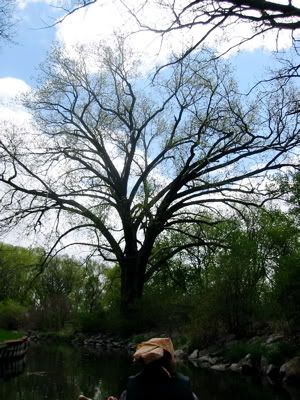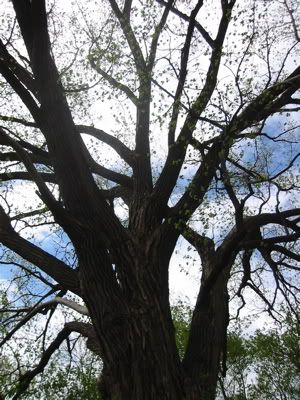 posted by knit wit | 4/24/2005 09:02:00 AM