grad school, politics, knitting and other meanderings. And not enough time for any of it.
: : email knit wit : : knitmemoretime@gmail.com
---
Monday, June 13, 2005
seen near the ocean

I spent a relatively productive morning studying at the local library. It isn't air conditioned, but it had wireless internet. I tried not to be too distracted by the internets, and surprisingly resisted the urge to blog. Tonight we are heading to Freeport for dinner and LLBean. I guess I need one of those LLBean travel bags for my toiletries instead of the plastic ziplock bag I've been using for months now. I meant to post these pictures last night when I posted the other pictures from Reid State Park. Here is some of the local scenery. An old boat and lots of lobstah traps (they are not in the ocean b/c the red tide is bad here right now).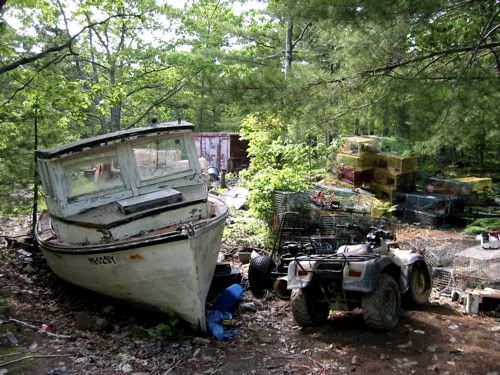 And here is one that isn't really anything to look at, but it is pretty funny. On our way back from Reid State Park, Maryann and I went to pick up a friend of hers from college whose family has a summer home in that area. We had to find "Moore's Turnpike" and below is the turnpike in all its costal-Maine glory.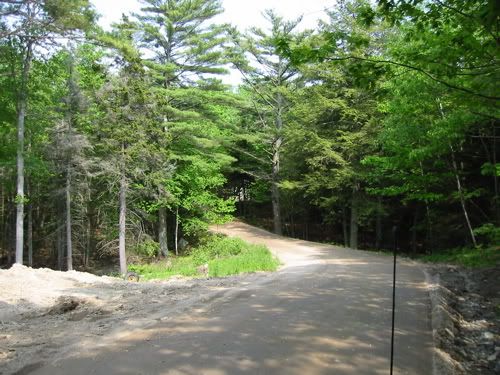 posted by knit wit | 6/13/2005 02:02:00 PM