grad school, politics, knitting and other meanderings. And not enough time for any of it.
: : email knit wit : : knitmemoretime@gmail.com
---
Friday, June 17, 2005
yummy

Tonight we had

lobstah

for dinner (

I like spelling it that way, ok?

). It was wonderful! Some truly yummy, yummy food and now I am too stuffed to think about eating anything else (well, there is always room for ice cream). I ate so much food I feel intoxicated. Here's the lobstah in Dad's lobstah pot. Everyone in coastal Maine has one of these big pots and you can practically buy them at the drug store (well, I don't think CVS sells them but the grocery stores do).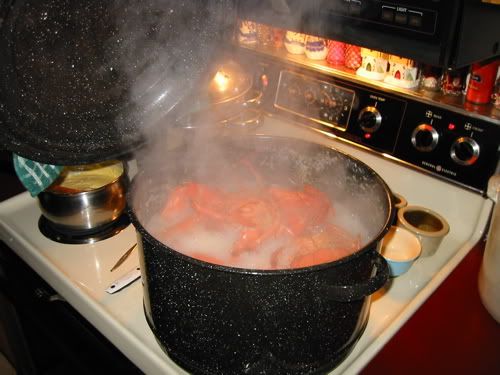 Here's Maryann bent over the lobstah after Dad dumped them out in the sink. She is either trying to eat them, or getting an open-mouth seafood steam facial.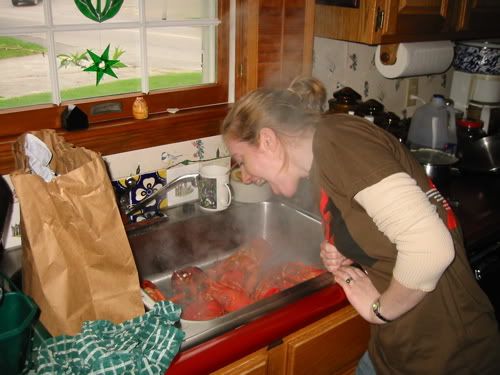 Another amazing element of the meal- my Dad's broccoli and cheese sauce.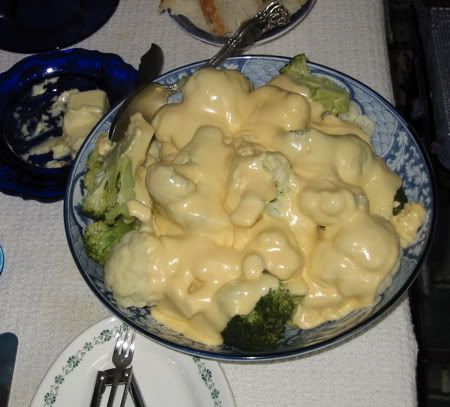 And the bowl of shells and stuff at the end of a wonderful meal!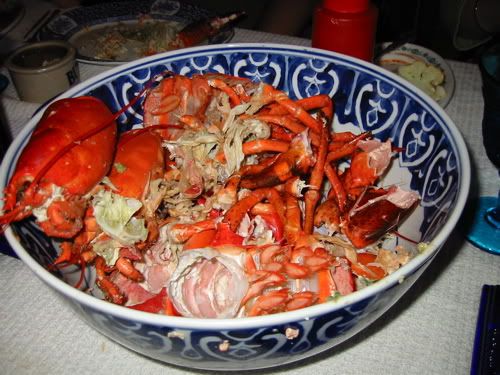 Now I really want ice cream. I think we might have to go across the bridge to Dairy Queen to get some.

posted by knit wit | 6/17/2005 06:45:00 PM