Saturday, November 05, 2005
a few of my favorite autumnal things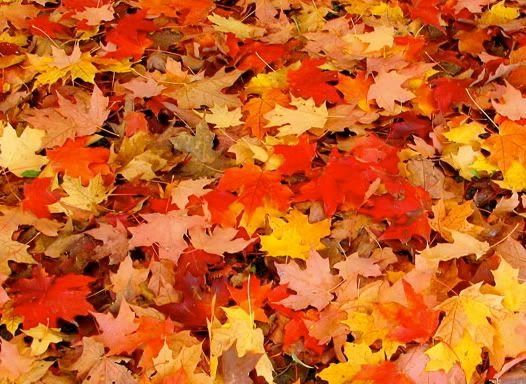 In a vain attempt to keep from panicking over all that I have to do within the next 2 months

(prelim studying, pre-dissertation paper, seminar paper, stats, work, reading etc...)

, I am try to focus today not just on the readings I have to do for class, but on the beautiful autumn day we are having. We ran errands this morning and I had a hard time concentrating on driving given the incredible colors of the trees against the grey sky. We left the co-op just as it started to rain. The rest of the afternoon I drank tea and sat in my office looking out at the grey, grey sky and the brightly colored leaves, listening to rain and distant thunder. And I have sweet potatoes in the oven for dinner. I just wish autumn lasted longer than 2 weeks here in Wisconsin. I love winter and snow, but hands down, this is my favorite season. Here's why.
the colors of the leaves on the trees and the ground- reds, oranges, browns- sometimes so stunning they take my breath away (these are also the colors I most often wear, but nothing is as stunning as what the trees are displaying)
the sound of rustling wind through dry leaves
crunching leaves under my feet as I walk- I try especially hard to walk through leaves instead of avoiding them.
sweet potatoes and parsnips (my 2 favorite vegetables)
making soup with squashes, leeks and potatoes (my plan for tomorrow)
cold, rainy days like today
wearing cardigans


posted by knit wit | 11/05/2005 06:21:00 PM